UNFPA KENYA welcomes new Deputy Representative Ms. Gift Malunga
The UNFPA Kenya staff warmly welcomed Ms. Gift Malunga on her first day of work in Kenya as the new Country Office Deputy Representative.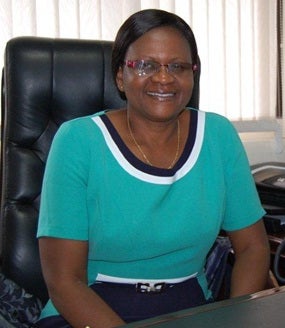 Led by the Officer in Charge, Mr. Bouri Jean Victor Sanhouidi, the UNFPA Kenya staff expressed joy at receiving the new 'gift' as the Kenya Country Office (KCO) finalizes plans for the 8th Country Programme of UNFPA support to the Government of Kenya, which is due for submission to the Executive Board for review and approval in June 2014.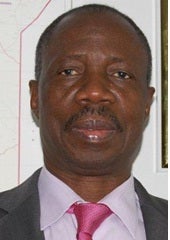 "On behalf of my KCO colleagues and my own, I welcome you to Kenya and wish you all the best in your new functions," said Mr. Sanhouidi. "We look forward to our fruitful collaboration in making the best possible UNFPA contribution to the wellbeing of the population of Kenya."
Ms. Malunga appreciated the warm welcome from the KCO staff and said she looked forward to working with the team and promised to prioritize the formulation of the 8th Country Programme.
Ms. Malunga brings to the KCO a wealth of experience and expertise at this critical time of formulating the 8th Country Programme. Ms. Malunga was Representative ad interim for the UNFPA Malawi Country Office where she acted for the last six months, having been its Deputy Representative for over four years. 
Ms. Malunga also worked as an Assistant Representative at the UNFPA Zimbabwe Country Office from 2004 - 2008. During this period she designed, developed and managed an innovative and responsive Country Programme for the UNFPA Zimbabwe Country Office. She also worked for UN Women (then known as UNIFEM) before joining UNFPA.