You are here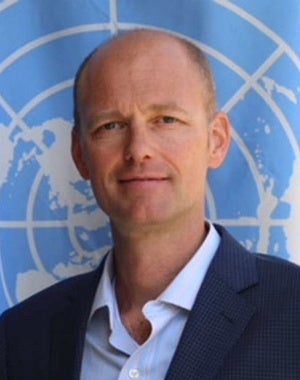 Anders Thomsen
Mr. Anders Thomsen has more than 25 years of experience in  Development and Humanitarian Assistance, with a  commitment to promoting Human Rights, Reproductive Health, and Poverty Reduction. He is the UNFPA Representative to  Kenya from April 2022. Prior to his appointment to Kenya, he served for three years as UNFPA Representative to Somalia and five years as the UNFPA Representative to Palestine. He focused on addressing humanitarian and development challenges related to population dynamics, youth,  reproductive health, and combatting gender-based violence.  Preceding that, Mr. Anders Thomsen was the UNFPA  Deputy Representative for India and Bhutan.
Prior to his assignment in India, he worked at UNDP's Multi-Donor Trust Fund Office, where he was Senior  Portfolio Manager for the 700 million-dollar MDG Achievement Fund. At the same time, he led the development of a new system for the administration of Multi-Donor and Multi-Agency Trust Funds in the  UN system. He has previously served as Resource Mobilization Specialist for UNFPA and as Programme Specialist in the Asia Pacific Division, where he covered South-East Asia during the Indian  Ocean Tsunami crisis. Before joining UNFPA he spent six years with UNOPS both at Headquarters and in Eastern/Southern Africa where he focused on nationally implemented loans and grants from the International Fund for Agricultural Development (IFAD). Earlier, Mr. Thomsen worked for several companies in the Private Sector. Mr. Thomsen has been stationed in various countries across three continents; Africa, Asia, and Latin America.
He holds a double major in International Development Studies and Business Administration. He is a national of Denmark.