At the Isiolo County referral hospital, pharmaceutical technologist Denis Mutirithia is charged with receiving deliveries of essential medicines and supplies from the Kenya Medical Supplies Authority (KEMSA). As a frontline healthcare worker in the commodities supply chain, his work involves the prediction and prevention of stock‐outs and drug shortages. A new app is changing the way healthcare workers like Mutirithia keep track of deliveries to primary health facilities by the simple touch of a button on their mobile phones.
The Electronic Proof of Deliveries (e-POD) is a mobile application developed to help enhance efficiency and effectiveness in the delivery of family planning commodities and other essential medicines and supplies to health facilities in the country. The mobile app was developed as part of the "the last mile Kenya" programme implemented through a public-private partnership between KEMSA and Coca-Cola Beverage Africa with the support of UNFPA. Borrowing from Coca-Cola's expertise and best practices in supply chain management and distribution, the app digitizes data entry at the point of delivery to provide real-time data on the commodities received, their quantities, and time of delivery.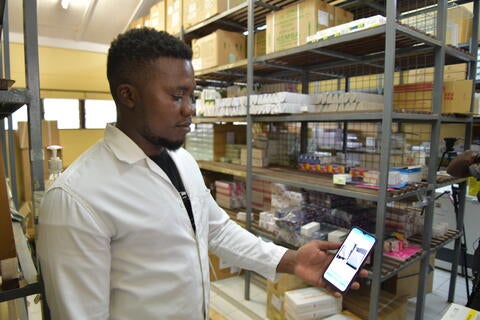 The KEMSA e-POD app has GPS capabilities to ensure commodities are delivered to the correct health facilities, and also has receipt and acknowledgment modules for the facility to verify receipt of commodities delivered in their right quantities. The application also monitors order turnaround time to avert delays in delivery which can cause stock-out of essential health commodities at the facility level. "By checking the app on my phone, I can be able to tell when a particular delivery of family planning commodities is expected to arrive, and this helps to advise clients accordingly so that they get their method of choice at their next appointment," says Mutirithia. 
The app was recently awarded the best innovative health supply chain solution at the 2021 Global Health Supply Chain summit. "Prompt delivery of commodities and supplies has been one of the significant challenges we have been experiencing as KEMSA. With the introduction of this new system, we will be able to ensure commodities are delivered in the correct health facilities, in the right quantities, and at the right time. This will help us to facilitate timely payments to our suppliers, transporters, and timely billing to development partners supporting family planning programs," said acting KEMSA Chief Executive Officer, Edward Njoroge. The app has so far been rolled out in ten counties including Nairobi, Isiolo, Kisumu, Homa Bay, Lamu, Kilifi, and Kwale. It is expected to be available in all 47 counties by mid-2022.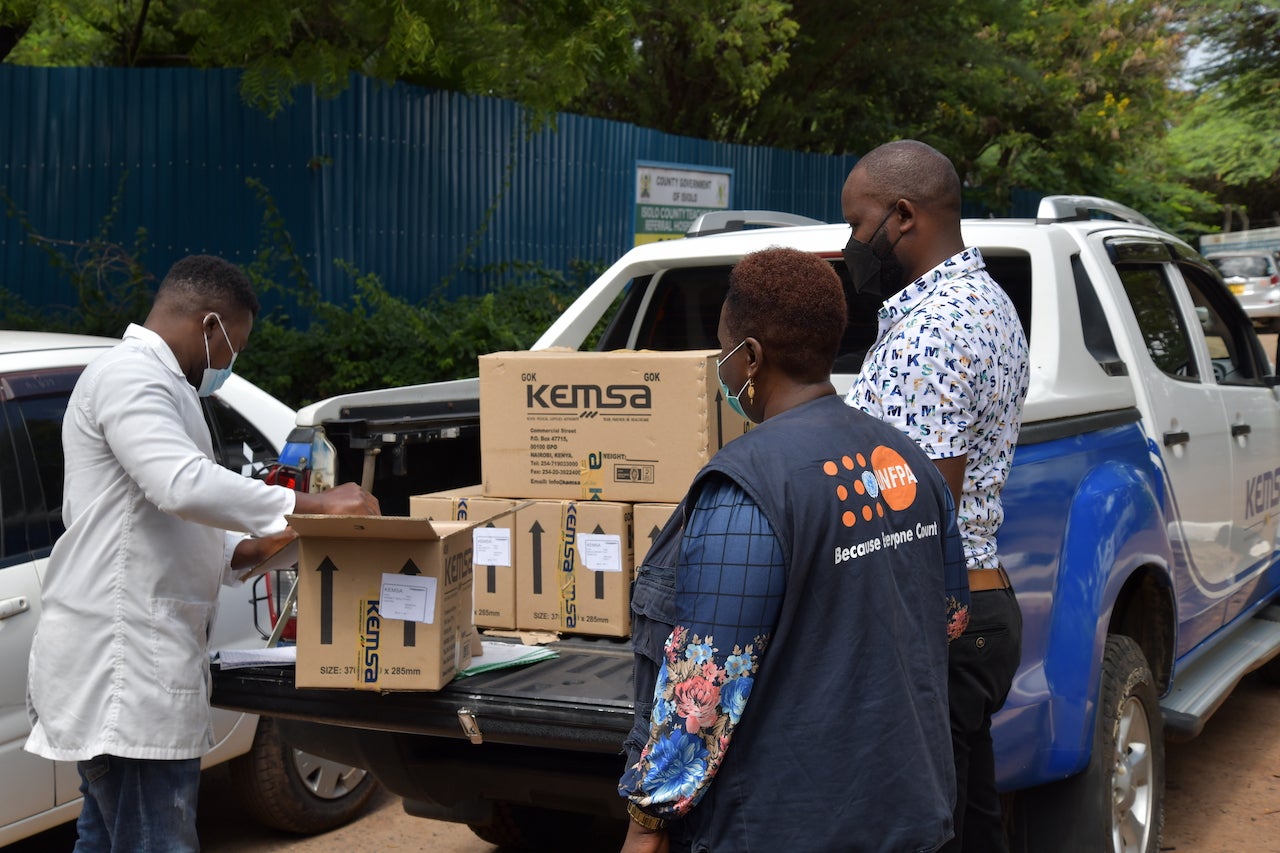 The e-POD application is among two innovations developed with support from UNFPA, which are aimed at improving the supply chain for more efficient delivery of family planning commodities. In 2019, UNFPA in partnership with HealthStrat began the roll-out of Qualipharm, a mobile-based digital reporting tool that tracks consumption of family planning commodities at the county, sub-county and facility level. The app is loaded onto tablets distributed to commodity managers, including pharmacists, and commodity managers at public health facilities who use it to electronically take stock of commodities consumed during the period as well as placing new orders. The adoption and use of the digitized, mobile-based commodity reporting solutions at the facility level, provides an end-to-end visibility of commodities whilst improving the quality of data reported.
"The introduction of e-POD and Qualipharm applications is set to be a game-changer not only for the healthcare staff but also for the citizens who rely on public health facilities to access lifesaving health commodities, including family planning. Provision of family planning commodities contributes to the elimination of unintended pregnancies which eventually leads to reduction of maternal and newborn mortality as well as improving the health and well-being of women and girls," said UNFPA family planning and commodities security specialist, Charity Koronya.