At a sporting ground located within the Kakuma Refugee Camp, young girls and boys aged between 10-19 gather for an afternoon of football. However, these are no ordinary matches, as each game is carefully structured to engage players on issues around gender equality, self-confidence, and teamwork during play. With help from trained coaches, the young players are also taught on how to address harmful social and cultural attitudes that drive inequality and violence against women and girls both on and off the pitch.
The sporting sessions are part of the Play2Protect project, a sports for protection initiative that aims to reduce vulnerability to gender-based violence among adolescents and youth in Kakuma refugee camp and Kalobeyei Integrated Settlement. Through this project, UNFPA works with the International Rescue Committee (IRC), Danish Refugee Council (DRC), and the Kenya Red Cross Society, to reach more than 24,000 young people living in the refugee and host communities with information and services on the prevention and response to gender-based violence. The three-year programme is funded by the Olympic Refuge Foundation.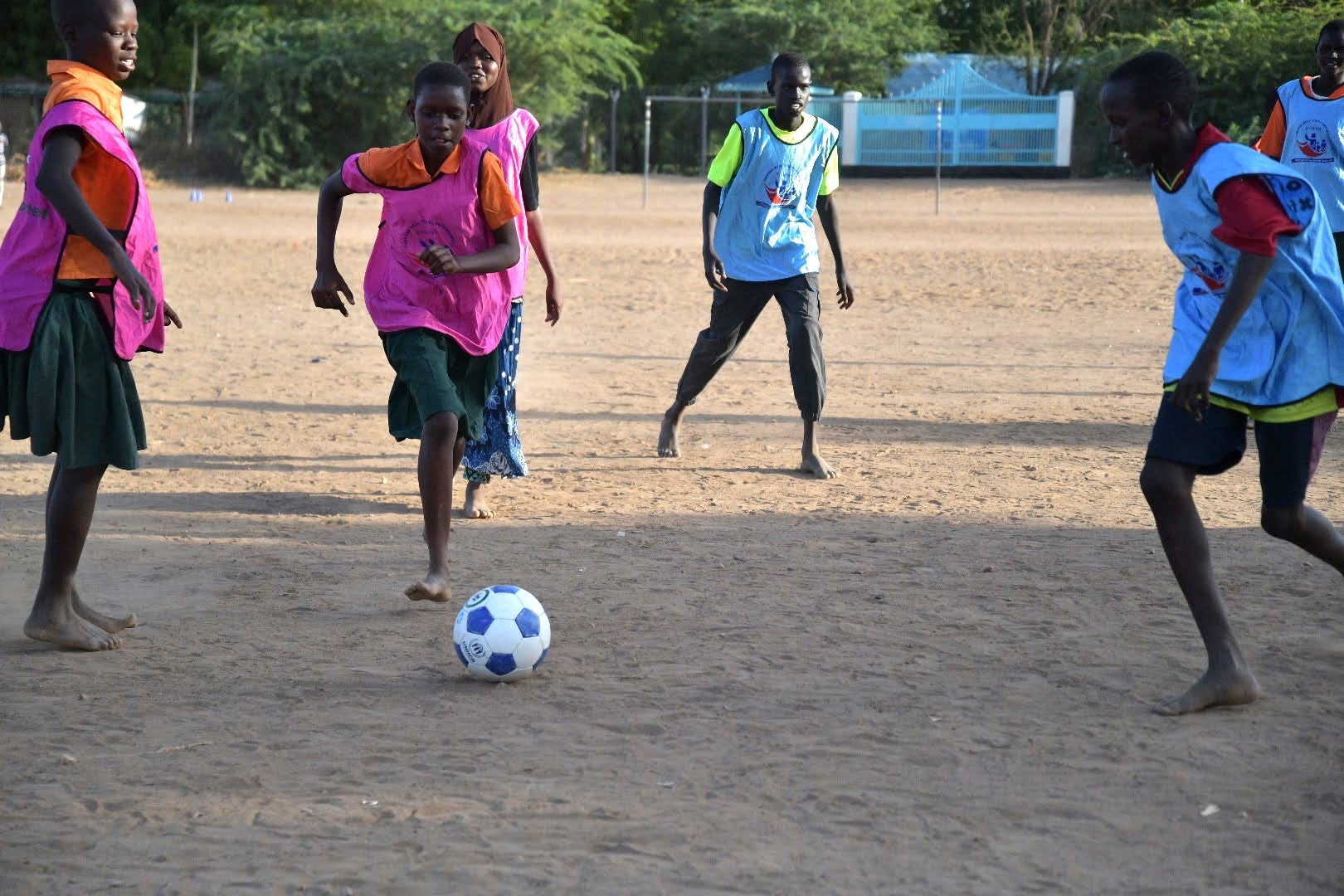 "Boys and girls playing together sends a powerful message that helps to challenge gender stereotypes within the community. The coaches use the game sessions as an avenue to empower young people, and especially girls, to champion gender equality and speak up against gender-based violence," says IRC field coordinator Gladys Muiga.
The Play2Protect project has provided young people from both the refugee and host communities with a platform to share their concerns and experiences, including those related to gender-based violence. By harnessing the power of sports to create a team environment, young people receive the necessary social support and safe space to speak up and act towards building a society free from violence.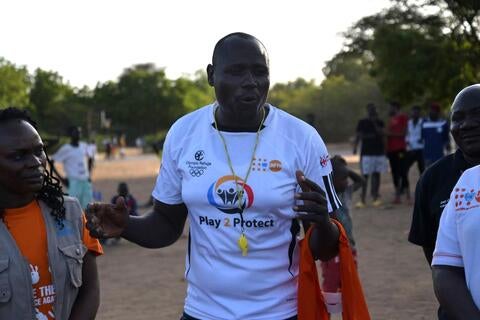 In addition to the organized sporting events, intergenerational dialogues launched through the project are helping to sensitize community leaders, parents, and caregivers on the provision of necessary life skills and psychosocial support to young people. "We have also established training programs specifically targeted at men and boys as allies in the prevention of gender-based violence. We identify male champions including coaches and athletes who are equipped to advocate for survivors of GBV while challenging harmful behaviors that drive violence against women and girls," says Danish Refugee Council GBV Team Leader Anne Mungai. 
Kenya hosts over 500,000 refugees and asylum seekers of various nationalities, mainly living in the Kakuma and Dadaab refugee camps, as well as urban areas such as the capital, Nairobi.  To support women and girls in Kakuma Refugee Camp and Kalobeyei Integrated Settlement, UNFPA works with partners to distribute dignity kits for menstrual hygiene management, provision of sexual and reproductive health care including gender-based violence protection and case management services, and critical maternal care. In 2020, UNFPA worked with partners to support 5,126 skilled deliveries in Kakuma and Kalobeyei, helping avert maternal deaths even at the height of the Covid-19 pandemic.