In Nairobi's Mukuru Kwa Reuben informal settlement, young adolescent girls living in low-income households know only too well the challenges involved in managing menstruation. As fourteen year old Elizabeth Waithera explains, the onset of a girl's period is often a source of anxiety for many. "Sometimes a girl will soil her clothes and the boys will laugh and tease her. This makes us feel embarrassed and ashamed," she says.
In addition to the period stigma, women and girls in settlements such as Mukuru Kwa Reuben also grapple with period poverty, occasioned by limited access to period essentials including underwear, sanitary products, water, and facilities such as toilets and bathrooms. The Covid-19 pandemic worsened the situation for many girls as the resulting school closures meant that they could no longer receive pads supplied through the government run sanitary towels program.
According to Jane Anyango, Founding Director at Polycom Development Project in Kibera, there is a direct correlation to be drawn between period poverty and the rise in cases of teenage pregnancy in the informal settlements during the pandemic. " Within the Polycom network, we had at least 40 reported cases of teenage pregnancy during the lockdown period. When girls have to pay to access sanitation facilities and water to clean themselves, it puts them in a very vulnerable position during their menses," she says.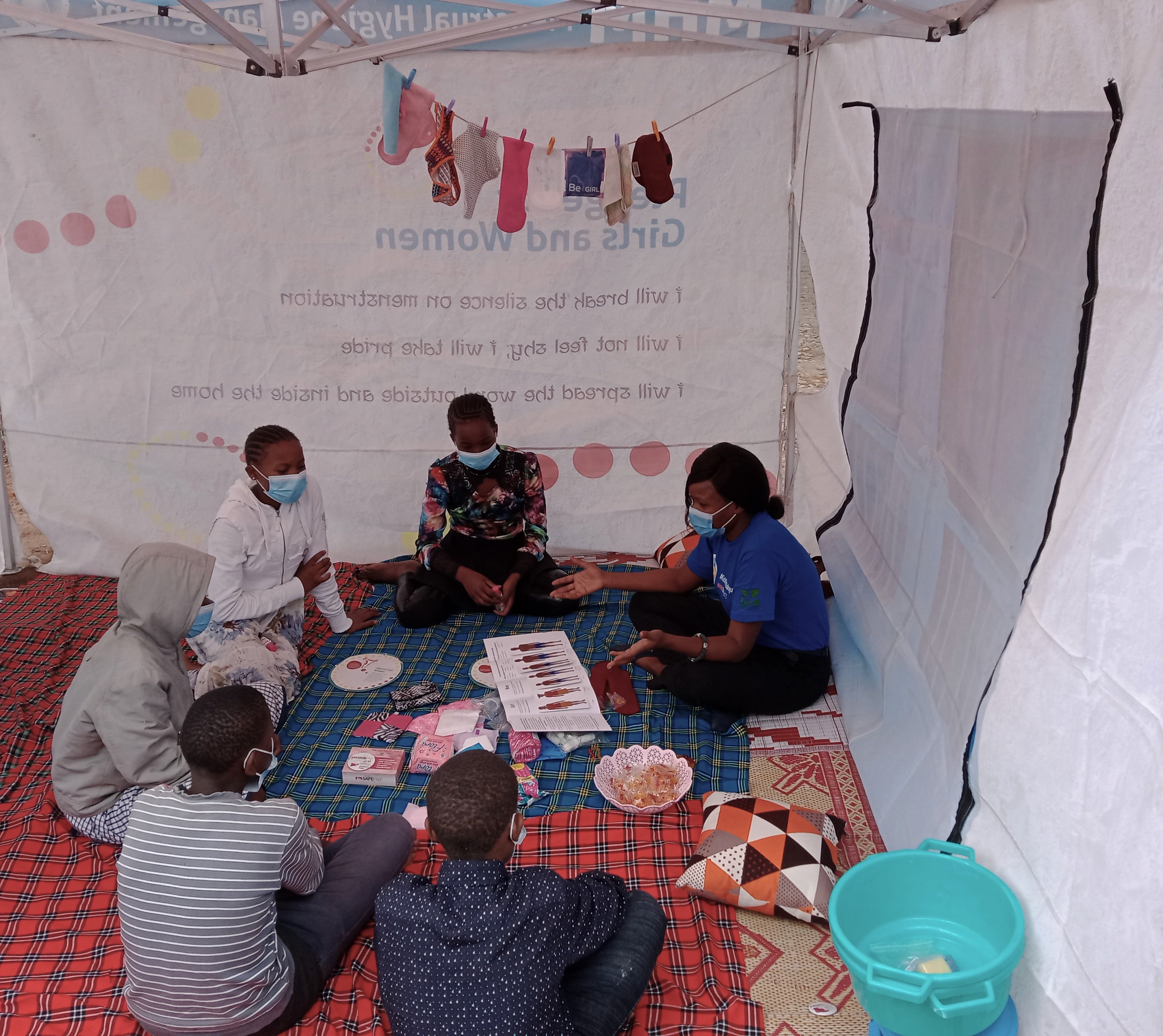 Mentorship on menstrual health and hygiene 
UNFPA supports Polycom Development Project in running mentorship sessions on sexual and reproductive health and life skills for adolescent girls living in Kibera Informal settlements. The sessions held every Saturday also include talks on menstrual hygiene where girls in need of essential menstrual hygiene products are provided with free sanitary towels.
In addition, Polycom runs a "talking boxes" program where adolescent girls can confidentially seek help and information on various issues including menstruation, by dropping notes in private boxes located in 50 schools across Kibera.
When girls have to pay to access sanitation facilities and water to clean themselves, it puts them in a very vulnerable position during their menses.
During this year's menstrual health day, UNFPA partnered with WASH Alliance, Real Relief, Polycom, and the Wangu Kanja Foundation to hold  menstrual health education session for adolescent girls and boys in Mukuru Kwa Reuben and Kibera informal settlements. The sessions were aimed at reducing the social stigma around menstruation and providing participants with information on menstrual health management.
"Today I learnt more about the reusable menstrual cup, and how to use it, and I can now teach my friends about it.  I think this is a good option because it can be cheaper than buying sanitary pads every month," said Waithera.
Young boys and male teachers were also  included in the conversation on the role of men and boys in supporting menstrual hygiene needs of women and girls within their communities, households, and schools. "Menstruation is a healthy process for girls during puberty because it means that they are growing. They should have confidence during their periods and be free to share their challenges with boys so we can help,'  said 13 year old Joseph Loki.
Safeguarding the dignity and rights of women and girls
Since the onset of the Covid-19 pandemic, UNFPA has distributed over 11,000 dignity kits containing menstrual products to vulnerable women and girls in Kenya. The kits which contain hygiene supplies such as sanitary towels, underwear and soap were distributed to communities facing the greatest need, including those living in extreme poverty, humanitarian and restricted settings that limit access to sanitary products such as refugee camps, and prisons.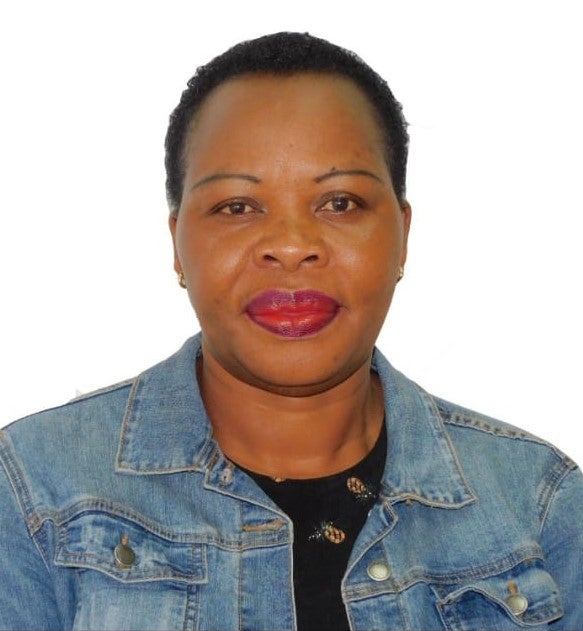 "Many women serving prison sentences struggle to access sanitary hygiene products and resort to using their beddings during that time of the month," says  Judith Grace Akinyi, an ex-convict who served 7 years at Kamiti Maximum Prison in Kenya.
Akinyi was speaking at the African Coalition Symposium on Menstrual Health organized by the African Coalition on Menstrual Health Management (ACMHM) in collaboration with UNFPA.
"Most of your rights are compromised when you are incarcerated, including the right to privacy. Women in prisons should be provided hygiene supplies like soap, water, and clean toilets to help them manage their periods in dignity," said Akinyi. 
UNFPA also works closely with the government of Kenya and partners in shaping policy discourse on menstrual health management to ensure better outcomes.
"When women and girls access the necessary products and facilities needed to manage their menstruation, their basic right to human dignity is assured," says UNFPA representative in Kenya Dr. Ademola Olajide.