As the focal areas of UNFPA and International Women's Health Coalition (IWHC) share numerous similarities, the two organizations discussed the many opportunities for collaboration should IWHC expand its operations to Kenya.
UNFPA Kenya Representative (ad interim) Dr. Benjamin O. Alli hosted a dinner meeting with the President of the International Women Health Coalition (IWHC), Ms. Francoise Girard, at a restaurant in Nairobi. Ms. Girard was accompanied by IWHC's program officer (Africa), Ms. Frederica Stines. Dr. Alli, on the other hand, was accompanied by Ms. Batula Abdi, the UNFPA National Program Officer (Reproductive health and Youth).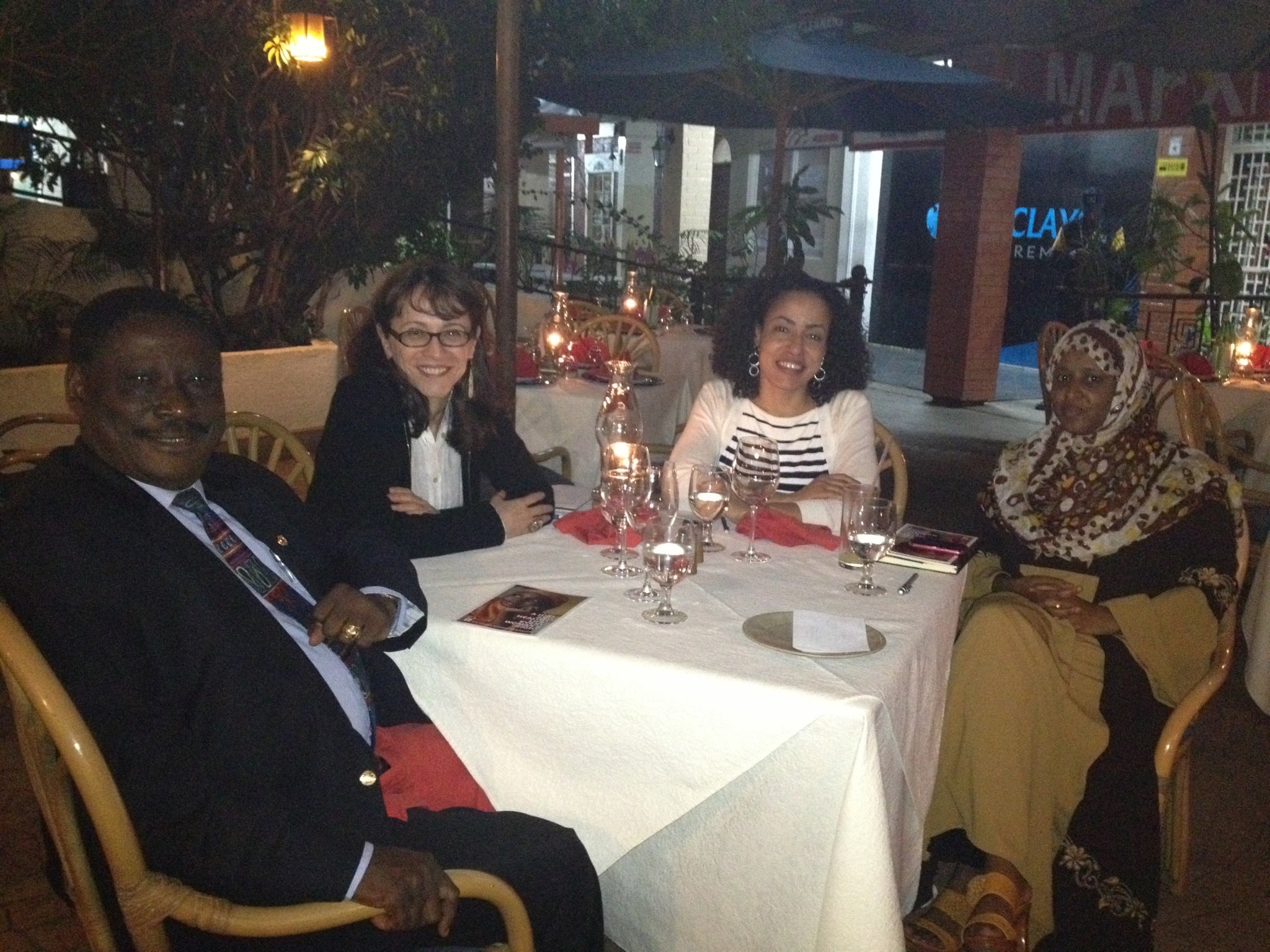 Ms. Girard and Ms. Stines were in Nairobi to explore possibilities of setting up a branch office in the country given the position of Kenya in the region and globally with regard to advocacy at policy level on issues around sexual reproductive health and rights (SRHR). To achieve this, the IWHC deliberated on the prospects of working closely with development partners and non-governmental organizations to achieve their overall goal, which is to promote a just and healthy life for every woman.
For almost three decades, IWHC has helped secure women's reproductive health and human rights by working with women and youth-led local organizations in Africa, Asia and Latin America. According to Ms. Girard, IWHC operates under the principle that the most effective approach to improving women's sexual and reproductive health is to integrate all services, particularly contraception, maternal care, counseling, safe and legal abortion, prevention of sexually transmitted infections including HIV, under one roof.
IWHC believes that women need compassionate care for a variety of health concerns, and that young people need age-appropriate friendly programs with accurate information about their health that integrate human rights and gender equality. The only way to realize this, IWHC declares, is through policies and implementation.
"We firmly believe that women and young people are the experts on their own experiences," said Ms. Girard, a sentiment that was echoed by Dr. Alli and Ms. Abdi.
Dr. Alli and Ms. Abdi showcased some of UNFPA's supported initiatives in the area of SRHR, young people and HIV. As the focal areas of UNFPA and IWHC share numerous similarities, the two teams noted that there were as many opportunities for collaboration should IWHC expand its operations to Kenya. Of particular interest is the focus of both UNFPA and IWHC on integrating comprehensive sexuality education in the national school curriculum, and on advocacy.