Every month, a team of health workers and community health volunteers heads out to some of the most remote parts of Samburu county to conduct medical outreach among pastoralist communities moving in search of water and pasture. The county is among the areas worst affected by the prolonged drought situation affecting Kenya and other parts of the East and Horn of Africa region.
"Communities are migrating more frequently, making it harder to access health facilities for medical services. Many women will have skipped their antenatal care check-ups where screening for malnutrition and other factors that can complicate a pregnancy is done," says Kenya Red Cross County coordinator Lydia Maina. 
With support from the UN Central Emergency Response Fund, UNFPA has been working with the Kenya Red Cross Society (KRCS) and other partners to provide integrated sexual and reproductive health services and GBV response in 8 drought-affected counties including Samburu, Kilifi, Marsabit, Turkana, Isiolo, Baringo, Tana River, and Wajir.
In Samburu County, KRCS has carried out various activities including integrated medical outreach, distribution of reproductive health kits, and community awareness sessions on ending gender-based violence and harmful practices such as Female Genital Mutilation.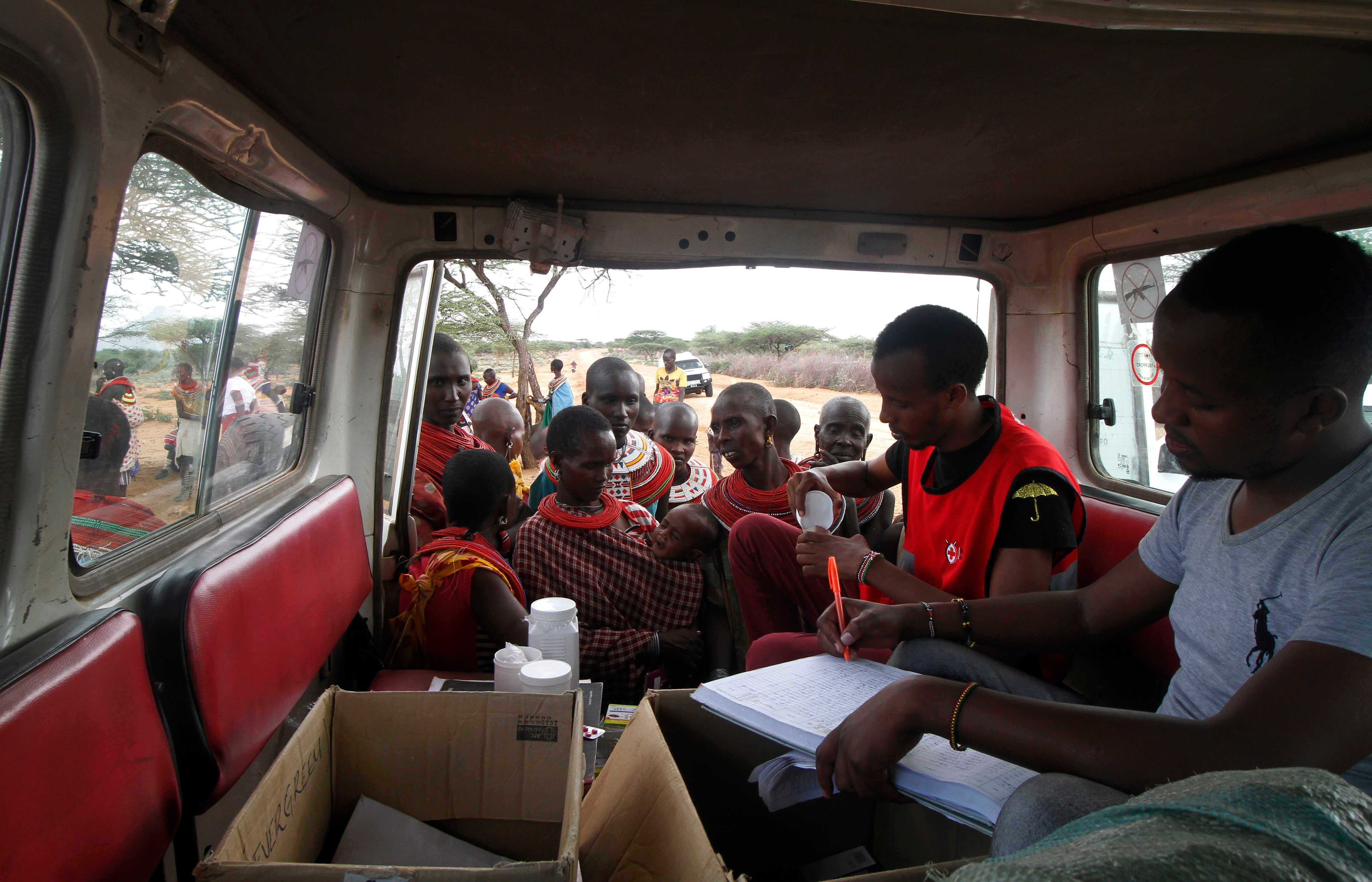 Drought conditions have worsened already dire conditions for women and girls in Samburu County. With high rates of female genital mutilation and early childbearing, the county also suffers a significant burden of maternal deaths at 472 deaths per 100,000 live births, as compared to the national average of 362 per 100,000 live births (KDHS, 2014). Data from the Kenya Health Information Systems (KHIS) shows that 246 cases of FGM-related complications during childbirth were reported in the county in the month of February 2022 alone. 
While previously women and children would trek more than 10 kilometers to a health facility, the medical outreach activities are helping reach populations in remote areas with essential services such as antenatal and nutrition services for pregnant women. UNFPA also supports the Kenya Red Cross Society in providing an emergency referral system for the transfer of those with obstetric and newborn emergencies, by providing free ambulance services.
More than 40 healthcare workers and community responders have so far been trained in the prevention and response to gender-based violence. "The training of healthcare workers focuses on clinical management of rape, while community responders are oriented on the provision of psychological first aid to survivors of gender-based violence," says UNFPA Kenya Humanitarian Specialist John Wafula.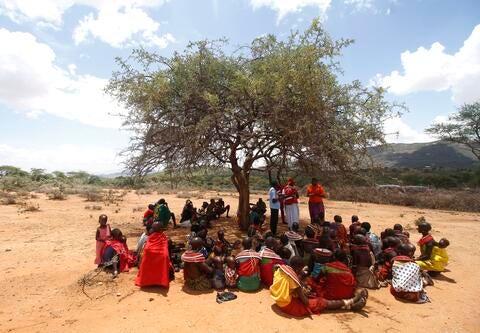 At the Samburu County referral hospital, clinical officer Jackline Njomoni responds to cases of gender-based violence on a daily basis. "We have seen an increase in gender-based violence, FGM, and early marriage during the drought period. Families are cutting their girls and marrying them off for food or to re-stock cattle and other livestock lost as a result of the drought," says Ms. Njomoni. "The training offered has been very useful in handling challenging cases, particularly the provision of referral services such as legal assistance and psychosocial support to young survivors of gender-based violence," she adds.