At a three-day symposium organized by the USAID Fanikisha project for civil society organizations and development partners, UNFPA expressed support for the interventions made by various groups in its core mandate areas
The UNFPA Kenya Representative (ad interim), Dr. Benjamin O. Alli, praised the work of civil society organizations (CSOs) in assisting development partners realize their goals.
Dr. Alli said this at a symposium cocktail hosted by USAID Fanikisha in Nairobi for CSOs and development partners that fund CSO work in Kenya. The meeting discussed local capacity building for CSOs to particularly enhance their contribution to health outcomes for Kenyans and ultimately to the Kenya Vision 2030.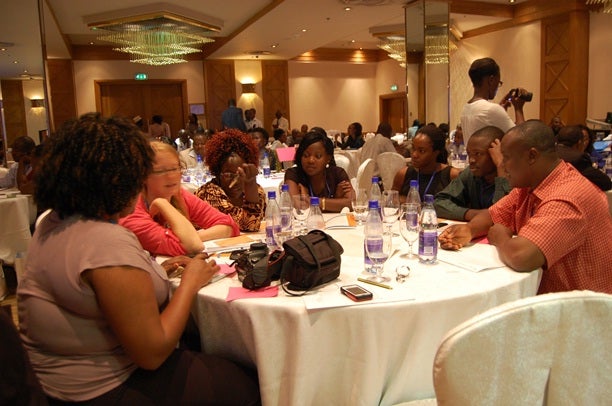 UNFPA has supported CSOs in Kenya for more than 15 years, collaborating closely with those working in the areas of sexual and reproductive health including HIV and AIDS, gender-based violence including female genital mutilation and cutting (FGM/C), and population and development. Organizations that have enjoyed a mutual relationship with, and received support from UNFPA include FIDA Kenya, Maendeleo ya Wanawake (MYWO), International Center for Reproductive Health (ICRH), Family Health Options of Kenya (FHOK), Kenya Women Parliamentarians Association (KEWOPA), Mumias Muslim Community Program (MUMCOP), and Kenya Red Cross Society (KRCS) among many others.
"As a Fund, UNFPA relies heavily on its partnerships with CSOs to deliver the UNFPA mandate," said Dr. Alli. "As such, much effort is placed towards strengthening the institutional capacity of CSO partners. UNFPA recognizes that in order for the CSO partners to deliver on our programs, CSOs need to have strong institutional capacity and as such UNFPA has built their capacity in program implementation, results-based management, financial systems, and monitoring and evaluation. These trainings are held routinely in every country program cycle and are repeated as needed," he added.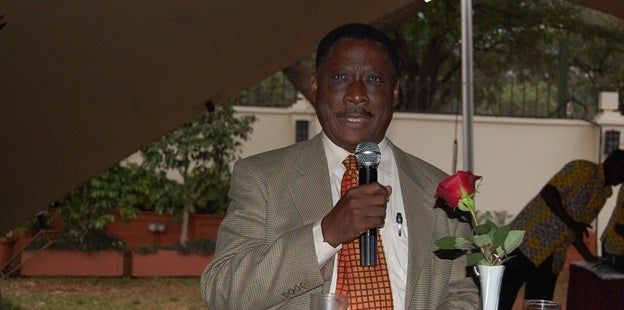 Besides training, UNFPA carries out an assessment for each implementing partner to identify institutional strengths and challenges. UNFPA then assists the CSO partner to address any challenges that the institutional assessment identifies early on in the country program cycle.
UNFPA's implementing partners are also routinely audited. In preparation for each audit, UNFPA identifies the weaknesses and challenges in a CSO's financial systems and if gaps are identified, efforts are made to strengthen them. As a result, few CSOs partnering with UNFPA receive negative audits.
In addition, UNFPA works closely with government ministries, parastatals and commissions. "UNFPA, for instance, built the capacity of the Ministry of Gender, Children and Social Development to establish a coordination mechanism to oversee and coordinate the FGM/C program, which includes programs implemented by the CSOs," said Dr. Alli: "UNFPA also built the capacity of the National Gender and Equality Commission to coordinate the GBV program and the national GBV working group, and to initiate the GBVIMS in six pilot district areas."