UNFPA KCO and Kenya Red Cross Society commit to explore innovative ideas targeting youth livelihoods in humanitarian settings.
UNFPA KCO Representative (ad interim) Dr. Benjamin O. Alli conducted a monitoring field visit to the Tana Delta in the Coast region on Wednesday (June 5 2013) to assess UNFPA's humanitarian interventions in the area. The visit was organized by Kenya Red Cross Society (KRCS), UNFPA's implementing partner on supporting reproductive health needs in humanitarian settings across the country.
"For me, it is a priority to be in the field and see what is happening on the ground to be able to make informed decisions," said Dr. Alli.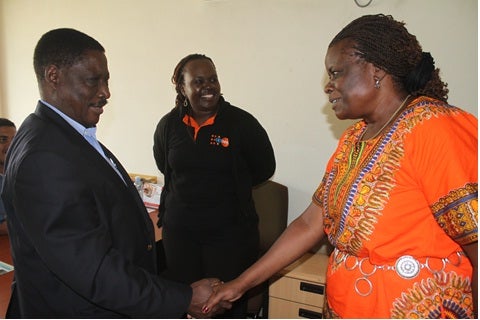 Under the 2013 floods operation, the Coast region received funding and reproductive health supplies and equipment for the floods operation.
During the field visit, Dr. Alli visited Ngao District Hospital, one of the three health facilities in Tana Delta. Dr. Alli was received by Mr. Bonaya Demo, District Public Health Officer and Dr. Mwenda, the Medical Superintendent. They provided an overview of the Tana Delta humanitarian context that has a history of resource-based conflict and cyclonic natural disasters (floods and drought), which has left majority of the population vulnerable to these situations
.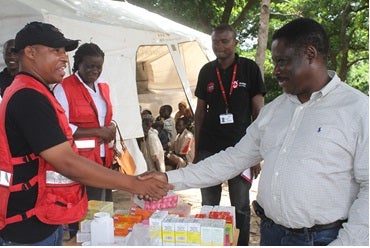 Health indicators in the region show that pregnant mothers prefer home deliveries to attending the three health facilities in the Tana River County that has a population of 240,075.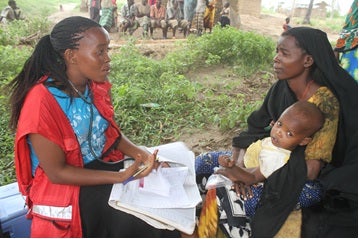 Thereafter, Dr. Alli participated in an integrated outreach carried out in Shirikisho village and at the Shirikisho Primary School. Shirikisho is one of the worst affected areas from internal clashes and floods, especially during the March-May 2012 long rains season. The internally displaced persons were able to access antenatal and postnatal services, treatment of minor ailments, referrals for complicated cases, immunization of children under age five, deworming, sensitization on family planning, individual counseling for GBV survivors, group psychosocial support for adolescents and youth affected by the conflicts and floods, distribution of hygiene kits to both women and men, and distribution of recreational supplies for the youth, among others.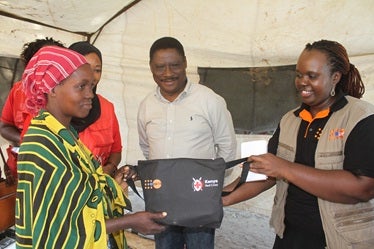 The integrated outreach approach is a strategy used by KRCS during emergencies to ensure affected populations receive comprehensive services including food, shelter, health, sanitation, among other needs.
"We should also think of how to support IDPs to enable them stand on their feet and to ultimately restore their dignity," said Dr. Alli. "In this respect, UNFPA and Kenya Red Cross need to seek other partners and develop innovative ideas targeting especially the youth's livelihoods even in humanitarian settings."
Dr. Alli committed to continue providing support to the affected populations in Tana Delta that will ensure the IDPs recovery and rebuilding of their lives, in order to live with dignity.