UNFPA, the United Nations Population Fund Executive Director, Dr. Babatunde Osotimehin and Melinda Gates of Bill & Melinda Gates Foundation on 27 June 2016 undertook a joint mission to Kenya to assess the progress of the FP2020 initiative at the field level.
The joint mission follows the partnership between UNFPA and the Bill & Melinda Gates Foundation to expand access to high-quality, voluntary family planning supplies and services for an additional 120 million women and girls in the world's 69 poorest countries by 2020.
FP2020 works with governments, civil society, multi-lateral organizations, donors, the private sector, and the research and development community to enable 120 million more women and girls to use contraceptives by 2020. FP2020 is an outcome of the 2012 London Summit on Family Planning where more than 20 governments made commitments to address the policy, financing, delivery and socio-cultural barriers to women accessing contraceptive information, services and supplies. 
July 2016 marks the midpoint of the FP2020 initiative, a pivotal moment for recognizing the incredible progress that has been made, while also acknowledging the challenges that line the path to 2020. The midpoint also brings a moment of accountability, driving a collective sense of urgency to reach more women and girls.
Since the commencement of the initiatives, UNFPA in working with various partners has helped to increase access to family planning in several countries in Africa by ensuring a steady and reliable supply of quality contraceptives, strengthening national health systems, advocating for policies supportive of family planning and gathering data for decision making. This is pivotal to achieving the FP2020 goal and contributes to the "Every Woman Every Child Initiative".
UNFPA has been a principal partner in FP2020 since planning for the 2012 London Summit on Family Planning began. Family planning is central to UNFPA's work on sexual and reproductive health and rights.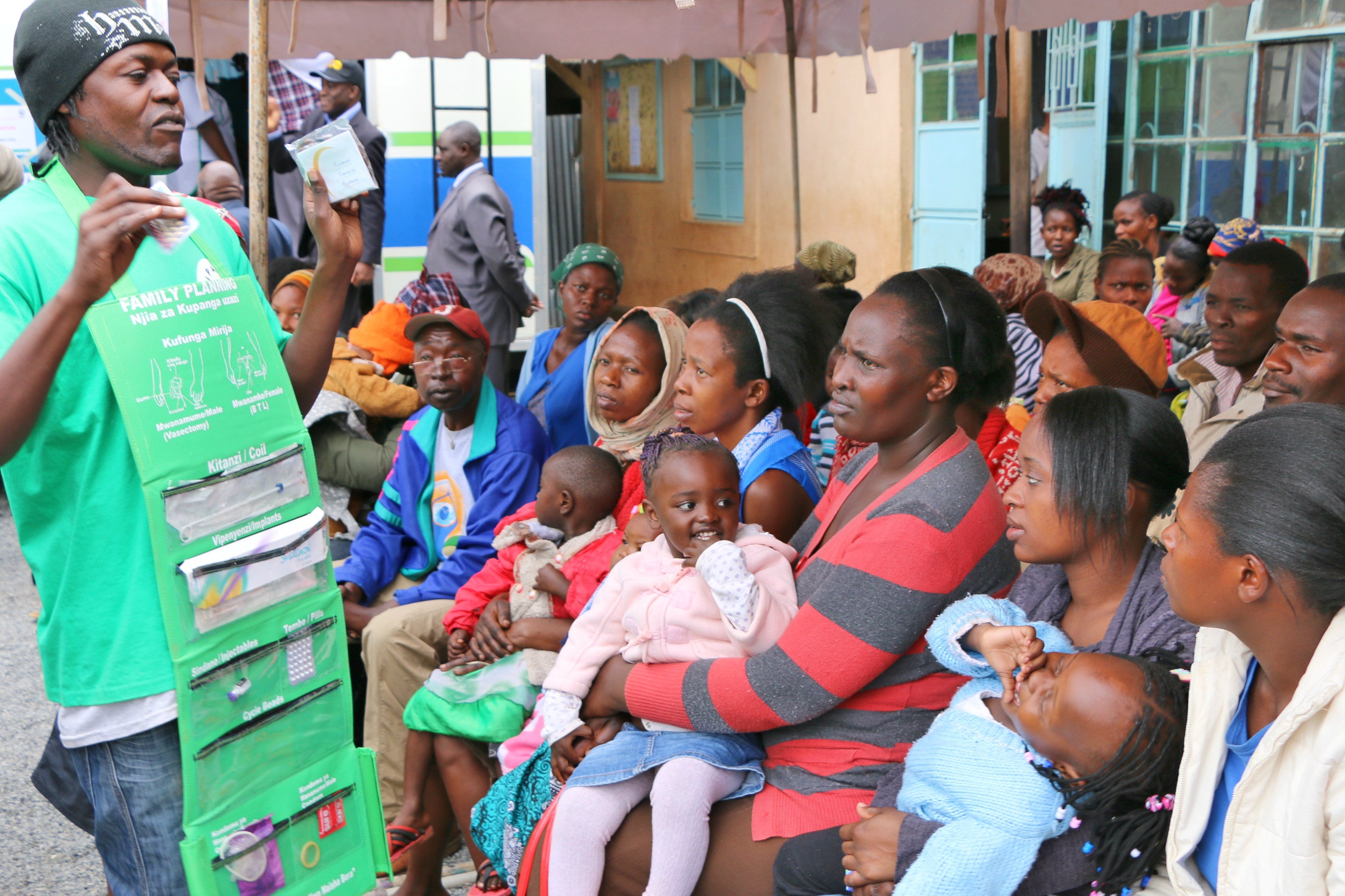 The joint mission by Dr. Babatunde and Melinda in Kenya helped to demonstrate concrete progress since the London Summit and opportunities to accelerate progress. It also highlighted Kenya's leadership and the importance of political commitment for expanding family planning access and options for more women. In addition, the mission was significant to position family planning as crucial to development and prosperity across Africa and create a pan-African accountability moment for FP2020. The mission also called to attention the role of young people in developing programs and setting policies to expand access to contraceptive services.  
During the visit, Dr. Babatunde discussed the role that family planning plays in achieving the demographic dividend and highlighted how family planning is fundamental to improving equity and women's rights
"To bring about the demographic dividend, governments must (amongst other key investments) invest in the universal provision of sexual and reproductive health, including family planning, to reduce the risk of maternal injuries and death, and allow all women and couples to decide on the number and spacing of their children," said Dr. Babatunde.
On her part, Melinda Gates discussed the broader health and development benefits of family planning, the importance of youth access to information and services, and what needs to be done to accelerate progress to reach the FP2020 goals.
Since the FP Summit in 2012, 24 million more women and girls use modern methods of contraception than three years ago, 5.3 million (22%) of them are in East and Southern Africa.  
During the mission in Kenya, Dr. Babatunde and Melinda were accompanied by Dr. Cleopa Mailu, the Kenyan Cabinet Secretary for Health, among otheer development partners and key stakeholders from the government, civil society organisation and the private sector. 
"The government of Kenya recognizes that investing in women is one of the best and smartest ways that a country can invest in its future. When women are healthy and empowered, they are able to work and contribute to the economy, lift themselves and their families out of poverty and build a better future for themselves and their communities," said Dr. Cleopa Mailu. 
Also during their mission in Kenya, Dr. Babatunde and Melissa held a Governors' Roundatable with governors from the counties of UNFPA's focus area in family planning and reproductive, maternal, newborn, child and adolescent health. At the meeting, Dr. Babatunde urged governors to take advantage of Kenya's youthful population in ensuring that family planning becomes the key to demographic dividend. Finally Dr. Babatunde and Melissa met with ambassadors and mission directors and other development partners where they discussed the FP2020 progress.