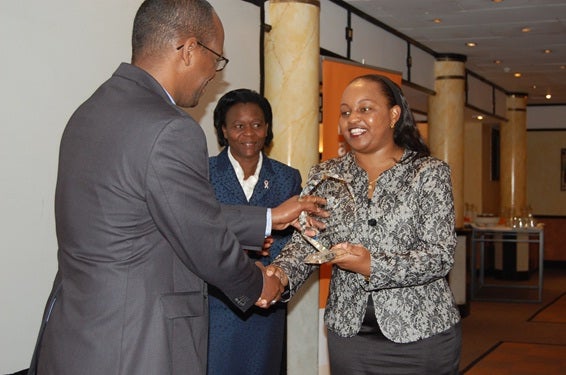 The Government of Kenya was today applauded for its support of the population agenda, which resulted in the country winning the prestigious, global Resolve Award. The government's efforts were praised during a high level breakfast reception held at Serena Hotel, Nairobi on Tuesday morning that was also attended by executives and directors from international organizations, development partners, non-governmental organizations, the Speaker of the Senate and the media among other dignitaries.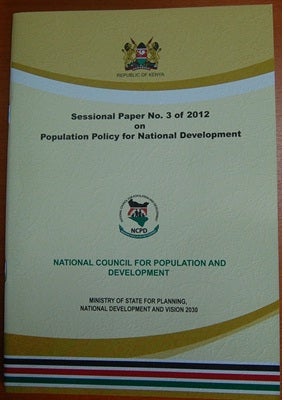 Kenya's Resolve Award was presented by the Global Leaders Council for Reproductive Health (GLC), a group of eighteen sitting and former heads of state, high-level policymakers and other leaders who advocate for increased support for reproductive health. The Global Leaders Council was established by the Aspen Institute in 2010.
The Resolve Award honors Kenya's Population Policy for National Development 2012, which recognizes that family planning and reproductive health are central to development. The policy reaffirms that reproductive health is a human right and that all people, regardless of income, must be able to choose the number and timing of their children, and also enjoy access to high-quality reproductive health care.
UNFPA Kenya Representative (ad interim) Dr. Benjamin O. Alli laid emphasis to the policy's centrality of family planning and reproductive health, which are all key to national development.
"The policy reaffirms that reproductive health is a human right issue intimating that all people, regardless of their socio-economic standing must have access to high-quality reproductive health care," said Dr. Alli.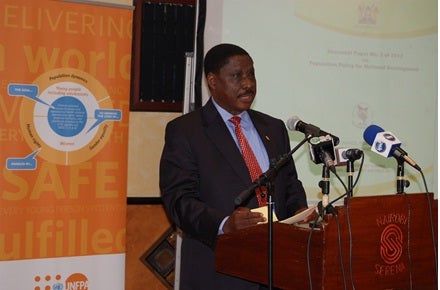 He further acknowledged the technical and political leadership of the Ministry of Devolution and Planning (formally Ministry of Planning), through the National Council for Population and Development in the development of the policy.
"We applaud the great efforts by the Government to involve all key stakeholders in the design of this policy including the landmark National Leaders Conference which took place in the year 2010 and the subsequent regional and parliamentary consultations. It is instructive that Kenya's policy was informed by evidence and an assessment of critical population issues and challenges," said Dr. Alli. "The Population Policy was developed in the wake of the Kenya 2009 Population and Housing Census indicating a population growth rate of about three per cent (3%) per annum, high dependency on the productive population arising from a significantly youthful population, high levels of adolescent fertility, and an intractable maternal mortality rate standing at 488/100,000 births."
The Cabinet Secretary of Devolution and Planning, Ms. Anne Waiguru, who was the chief guest at the high level breakfast reception, praised NCPD's for its steadfast commitment towards educating Kenyans on the need for family planning, and paid tribute to the former Planning Minister, Hon. Wycliffe Oparanya, during whose tenure the Population Policy was crafted and endorsed by the 10th Parliament.