Born with cerebral palsy, 28-year-old Winfred Wanjiru was determined not to let disability stand in the way of her dreams. After completing a course in tourism and travel, she was unable to secure formal employment and attempted several business ventures. "I started hawking jewelry and clothes to make money before my mum suggested that I consider turning my passion for music into a career," she says. This led to a career as a DJ for Wanjiru, who goes under the stage name "DJ WIWA." Today, she is the headlining DJ at the SRHR+D festival, a five-day event organized by disability rights organization This-Ability Trust, with support from UNFPA.
More than 200 women and girls with disabilities turned up at the festival that featured a collection of activities aimed at promoting sexual and reproductive rights, and sharing information on essential services and products available for women with disabilities. The event brought together healthcare workers, disability rights champions, legal experts, and government officials who participated in sessions on quality healthcare, addressing gender-based violence, and the need to champion disability-inclusive government policies. "Women with disabilities have come out strongly to say that they demand the right to make decisions over their sexual and reproductive health, including the choice of partner, motherhood, and protection from sexual violence," said Ministry of Public Service, Gender, Senior Citizens Affairs and Special Programmes Chief Administrative Secretary, Dr. Lina Jebii Kilimo. "It is up to us as a government to ensure that these rights are upheld."
At one of the stands, the women converge for a talk on sexuality that covers aspects such as the importance of practicing safe sex, family planning, and HIV testing. "I want the nurses at my local clinic to stop interrogating me when I ask for contraceptives. I know my rights as a woman with disabilities and I should access the service like any other person," says one participant.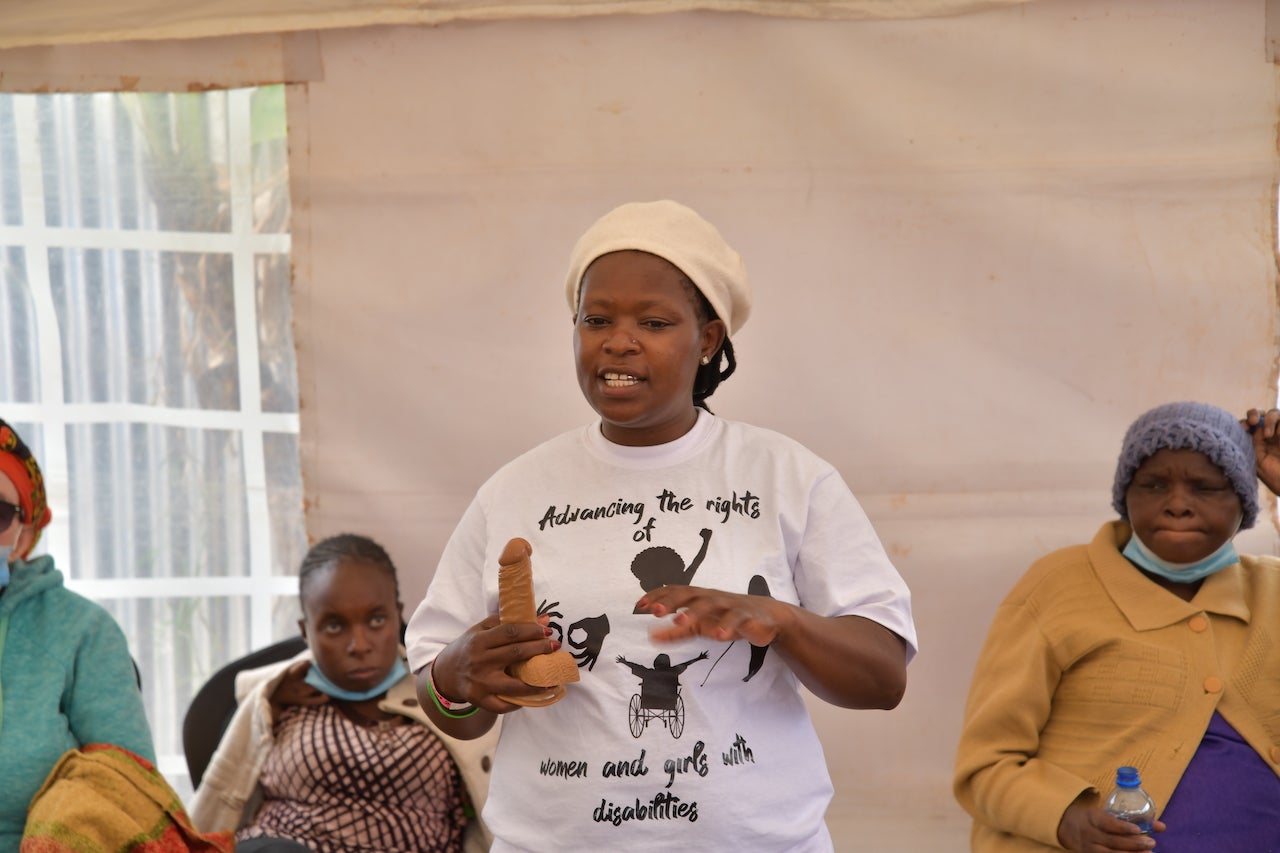 Among the festival attendees is a unique group of women known as 'Mama Siri." They are operators who run a toll-free helpline for women with disabilities. At the height of the Covid-19 pandemic, UNFPA supported This-Ability Trust in launching the Mama Siri helpline to provide confidential support and access to information and services on sexual and reproductive health, gender-based violence, legal assistance, and counseling. Mama Siri is managed and coordinated by women with disabilities who serve as regional representatives in the eight counties of Mombasa, Kisumu, Uasin-Gishu, Kilifi, Kakamega, Kwale, Kajiado, and Nairobi, where the service has so far been rolled out. 
Mama Siri operators from the counties converged at the festival to meet some of the women who have benefitted from their services. "Being a Mama Siri operator has been an empowering experience because it has pushed me to learn as much as I can about the resources available to women with disabilities in order to provide the best service to those seeking my help," says Uasin Gishu helpline operator, Ms. Regina Chumba.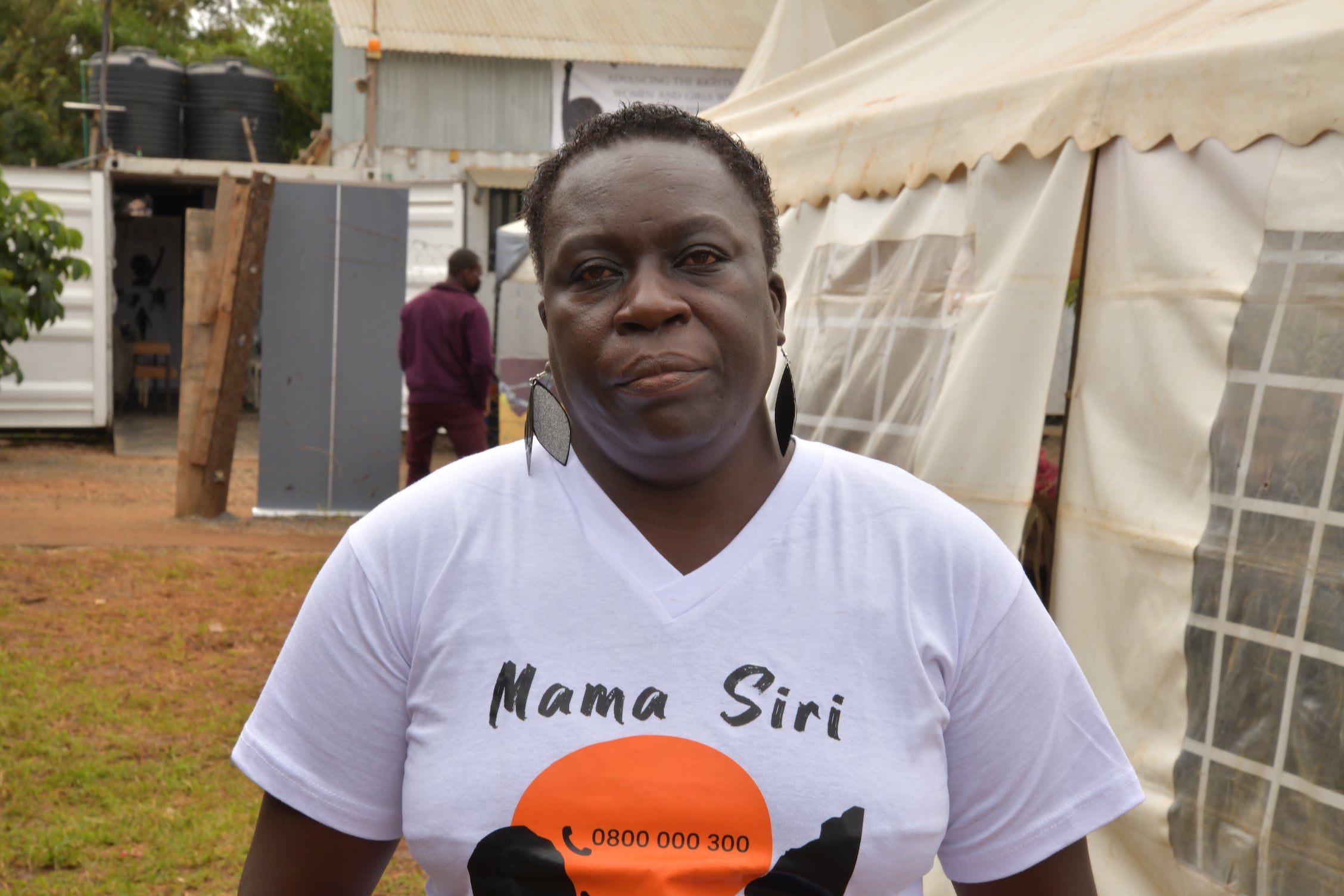 Since launching in March 2020, the toll-free number has fielded more than 5,000 calls from women with disabilities. "Most of the calls we receive on Mama Siri are related to issues of gender-based violence and abuse, family planning, and pregnancy," says This-Ability Trust project manager, Maria Rosa Cevallos. The organization plans to expand the Mama Siri service to more counties in order to reach a wider population of women with disabilities with confidential support and information on sexual and reproductive health and rights.  
   
"UNFPA works to ensure persons with disabilities are leading efforts to champion inclusivity, equal rights, and access to sexual and reproductive health and rights for all. This is in line with the principle of leaving no one behind, which is at the heart of everything we do," said UNFPA Representative, Dr. Ademola Olajide.