Marked annually on 3rd December, the International Day of Persons with Disabilities highlights the challenges, barriers and opportunities for persons with disabilities. His Excellency President Uhuru Kenyatta led celebrations to commemorate the International Day of Persons with Disabilities, 2021, where he reiterated the Government's commitment to the mainstreaming of disability in the country's development agenda. The President also officially launche the Status Report on Disability Inclusion in Kenya, 2021.
Focusing on the rights of persons with disabilities supports the achievement of the Sustainable Development Goals. UNFPA's programmes therefore, strive to ensure persons with disabilities, are empowered to make decisions regarding their sexual and reproductive health and rights, and have the ability to live free of discrimination and violence.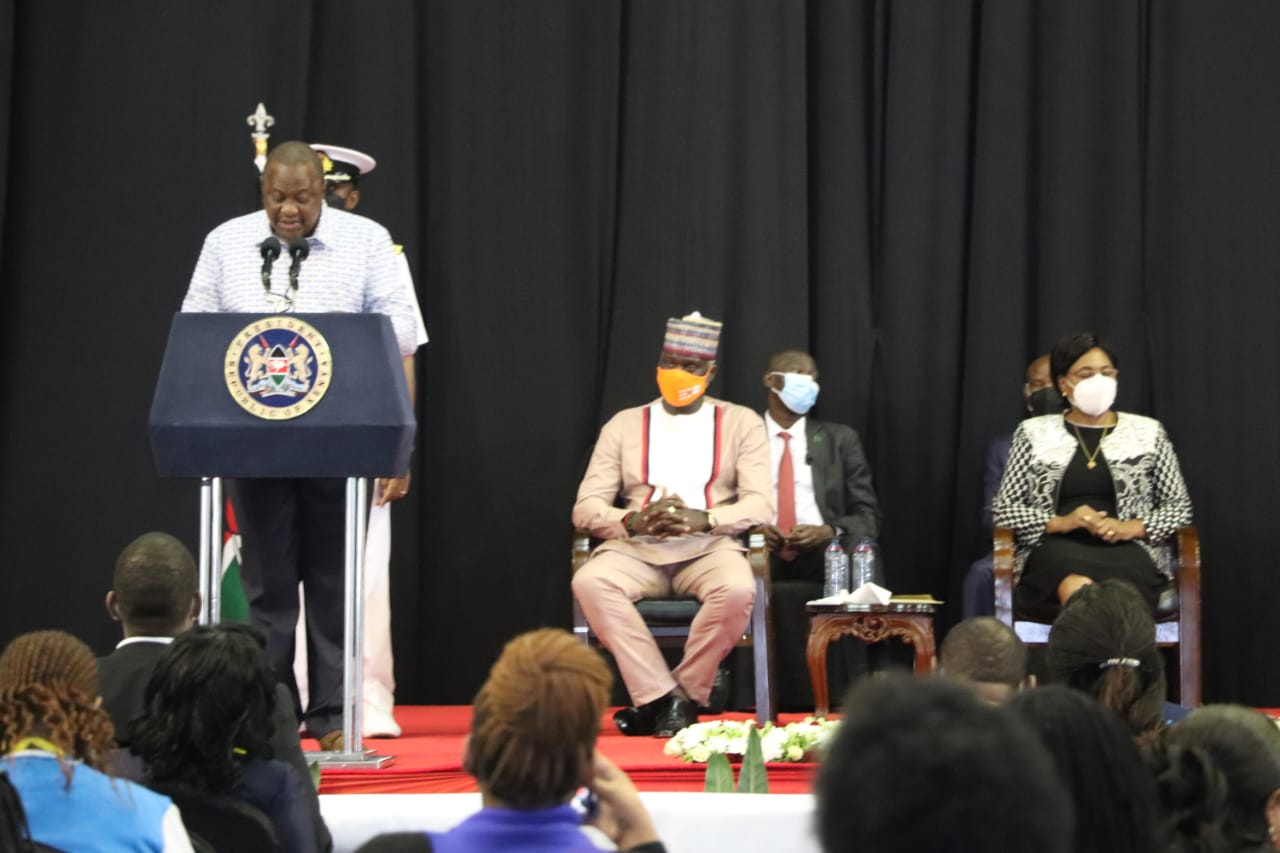 During the Covid-19 pandemic, women and girls with disabilities faced increased discrimination, violence, and barriers to accessing information, education, and services
related to gender-based violence and sexual and reproductive health. Often primarily due to their disability status, they were cut off from other needed health services, lost access to employment and education, lost access to disability-related support services, and faced significant barriers to affording and accessing food, clean water, housing, sanitation items, and other basic needs.
President Kenyatta also unveiled a new identity card to be used under the new system for the registration of persons with disabilities, which is set to improve national data on persons with disabilities for better decision making. "I call upon the Ministry of Public Service, Gender, Senior Citizens Affairs and Special Programmes to ensure that the process of registering persons with disabilities under the new registration system is provided at no cost," said President Kenyatta.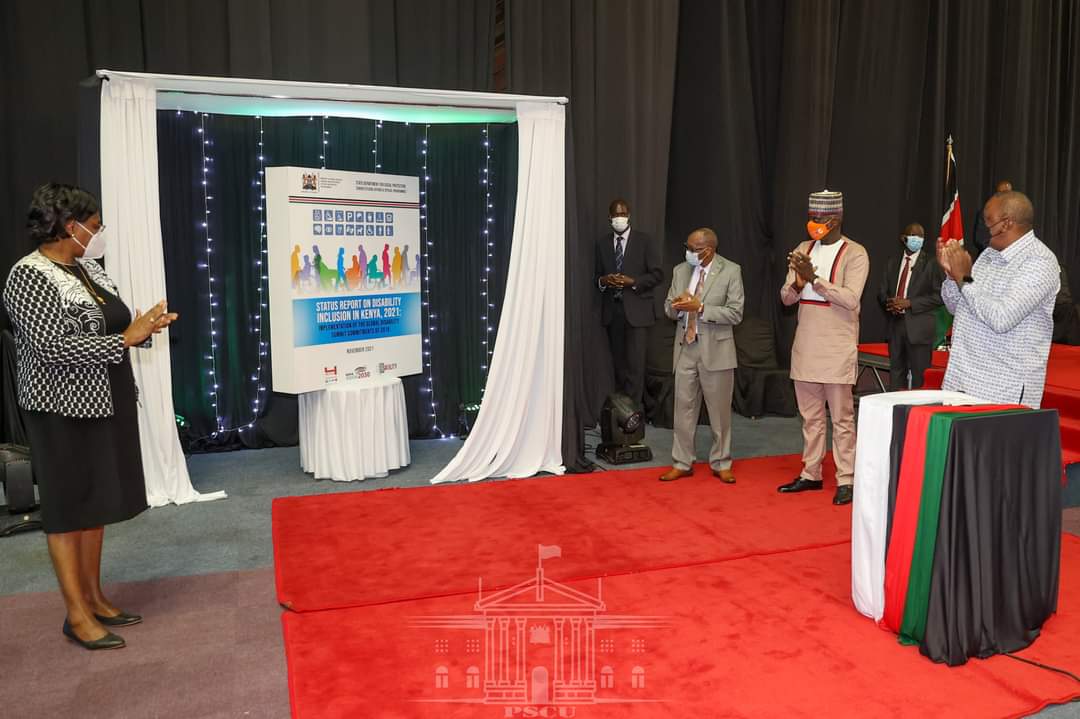 UNFPA Representative Dr. Ademola Olajide lauded the government for fulfilling its commitment on data disaggregation by including the Washington Group questions in the 2019 Population and Housing Census, and its support for inclusive social protection systems. "Timely, reliable and comprehensive data that is disaggregated by disability, gender and age is a prerequisite for policy and programme designs that respond to the needs and aspirations of persons with disabilities," he said.
Cabinet Secretary in the Ministry of Public Service, Gender, Senior Citizens Affairs and Special Programmes, Prof. Margaret Kobia, thanked development partners for supporting disability inclusion programmes in the country. "Your support has played a key role in assisting the Government to safeguard the rights and welfare of persons living with disabilities."