In the last seven and a half years, reproductive health assistant Ruth Ndwiga has supported communities in humanitarian settings across Kenya, South Sudan, and Ethiopia, with the primary goal of helping mothers deliver safely. She is currently stationed at the International Rescue Committee (IRC) field office in Lodwar, Turkana County, working on maternal health initiatives supported by UNFPA. On World Humanitarian Day, she spoke to UNFPA about her career and overcoming challenges as a humanitarian worker.
What motivates you daily in your professional field?
As humanitarian workers, we are often helping people at the lowest point of their lives, which is a huge responsibility. We have to make sure that we respond quickly and efficiently to reach the most people, sometimes with limited resources at our disposal. Helping an expectant mother to access the services she needs and deliver her newborn safely in a conflict, climate disaster, or other emergency gives me great professional satisfaction. I believe that every person deserves to live a healthy and dignified life, even in the midst of hardships, and being able to deliver in times of crisis is a fulfilling part of my job.
What is it like working in Turkana County?
My duty station is at the International Rescue Committee field office in Lodwar, from where I serve communities in Turkana South, Turkana West, Turkana East, and Loima Sub-Counties. The county is currently grappling with a severe drought and is also home to a large refugee population. Poverty and harsh climatic conditions make it difficult for expectant mothers to access the supplies and services that they need. Long distances to health facilities also result in many women opting for home births, which poses a risk to the life of the mother and the baby. 
Together with teams from the Ministry of Health as well as trained community health volunteers, we carry out community outreach events where we conduct sexual and reproductive health education sessions. Through the community health volunteers, we are able to track pregnant women living in some of the most remote parts of the county to ensure that they receive care and are encouraged to access skilled deliveries at local health facilities. We also distribute UNFPA dignity kits and mama kits to women and girls which contain essential hygiene supplies to help them take care of their reproductive health needs.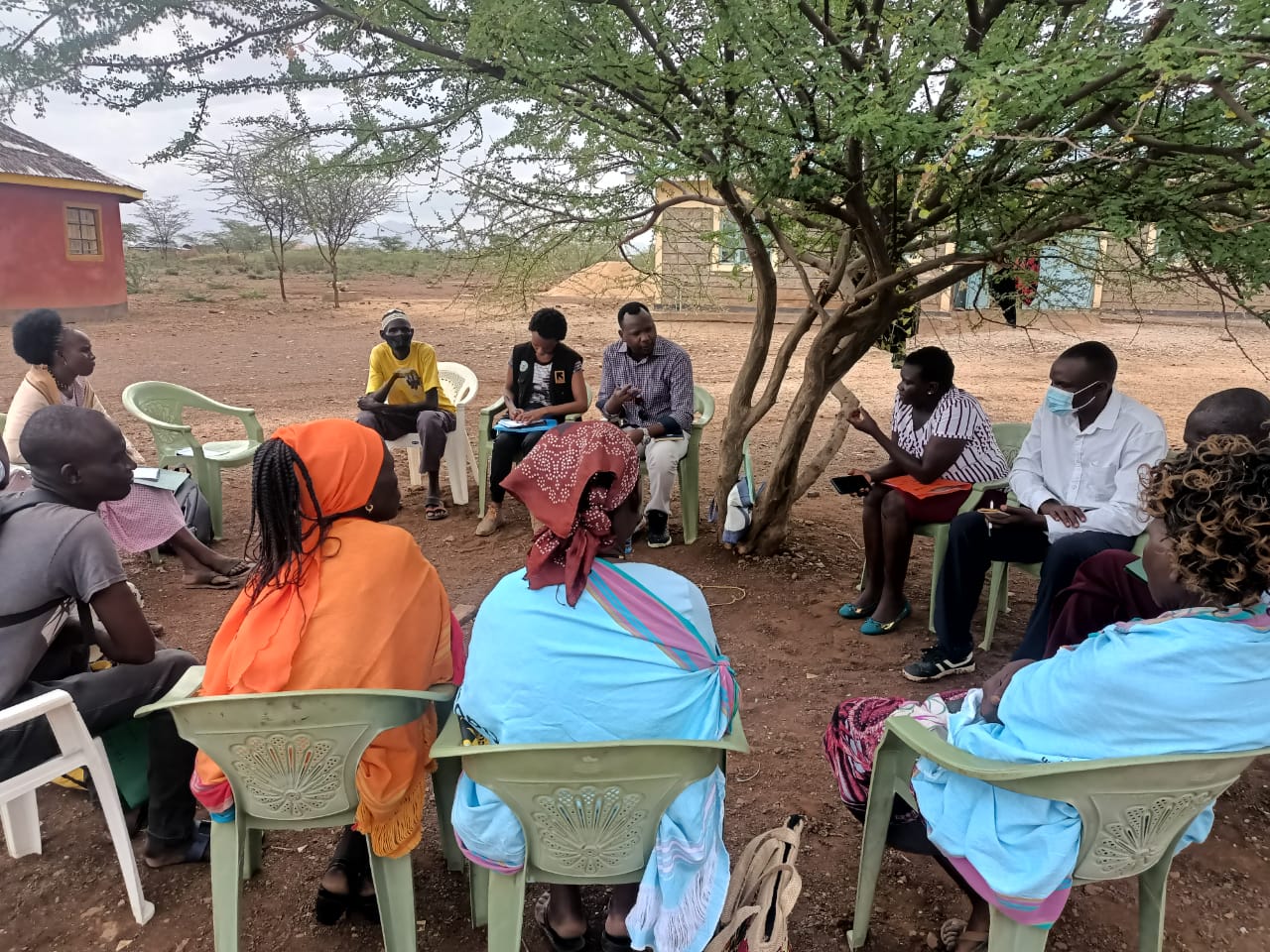 What are some of the most difficult challenges you have faced in your humanitarian work?
Poor infrastructure sometimes means that you cannot get essential supplies to the people as quickly as you would like to. Bad weather can make roads impassable, and in some areas, communication also becomes difficult due to poor network coverage. In a conflict zone, you have to be aware of the security situation always and make sure that you are taking the necessary precautions. Dealing with difficult weather conditions that cause issues such as heat stress can also take its toll. Ultimately, we always have to be prepared and take care of ourselves because the community counts on humanitarian workers to deliver at the time of greatest need.
What inspires you the most?
Saving the lives of mothers and their newborns, and watching communities transform as a result of humanitarian interventions has been my greatest inspiration. The team at IRC works to ensure that pregnant women receive the necessary care to prevent and treat complications related to pregnancy and childbirth, with the goal of reducing maternal and neonatal mortality. Building strong relationships with the community, health facilities, and community health workers is key to achieving this goal.