Kenya is experiencing a severe drought situation that is forecast to continue all the way into early 2022. This is as a result of depressed rainfall during the short rains season (October, November and December) in 2020 and equally poor rains during the long rains season (March, April and May) in 2021. On 8th September 2021, His Excellency President Uhuru Kenyatta declared the drought affecting parts of the country a national disaster.
In crises such as the ongoing drought and the Covid-19 pandemic, women and girls are more vulnerable as they face social, economic and political barriers that limit their coping capacity. In the absence of strong mitigation measures,  adolescent girls are more likely to be at a greater risk of harmful practices such as female genital mutilation and child marriage.
In West Pokot County, local surveillance groups established by community-based organization I-Rep Foundation have reported a spike in the threat of FGM since the onset of the drought, as young pastoralist girls are pulled from school to join their families in search of water and pasture. "We have had troubling reports from locations such as Otiot Village, where cases of FGM have been reported," says I-Rep Foundation Director Domitila Chesang. UNFPA  has increased support to organizations such as I-Rep Foundation in strengthening mechanisms that prevent FGM, while ensuring specialized services are accessible to women and girls in the drought-affected counties.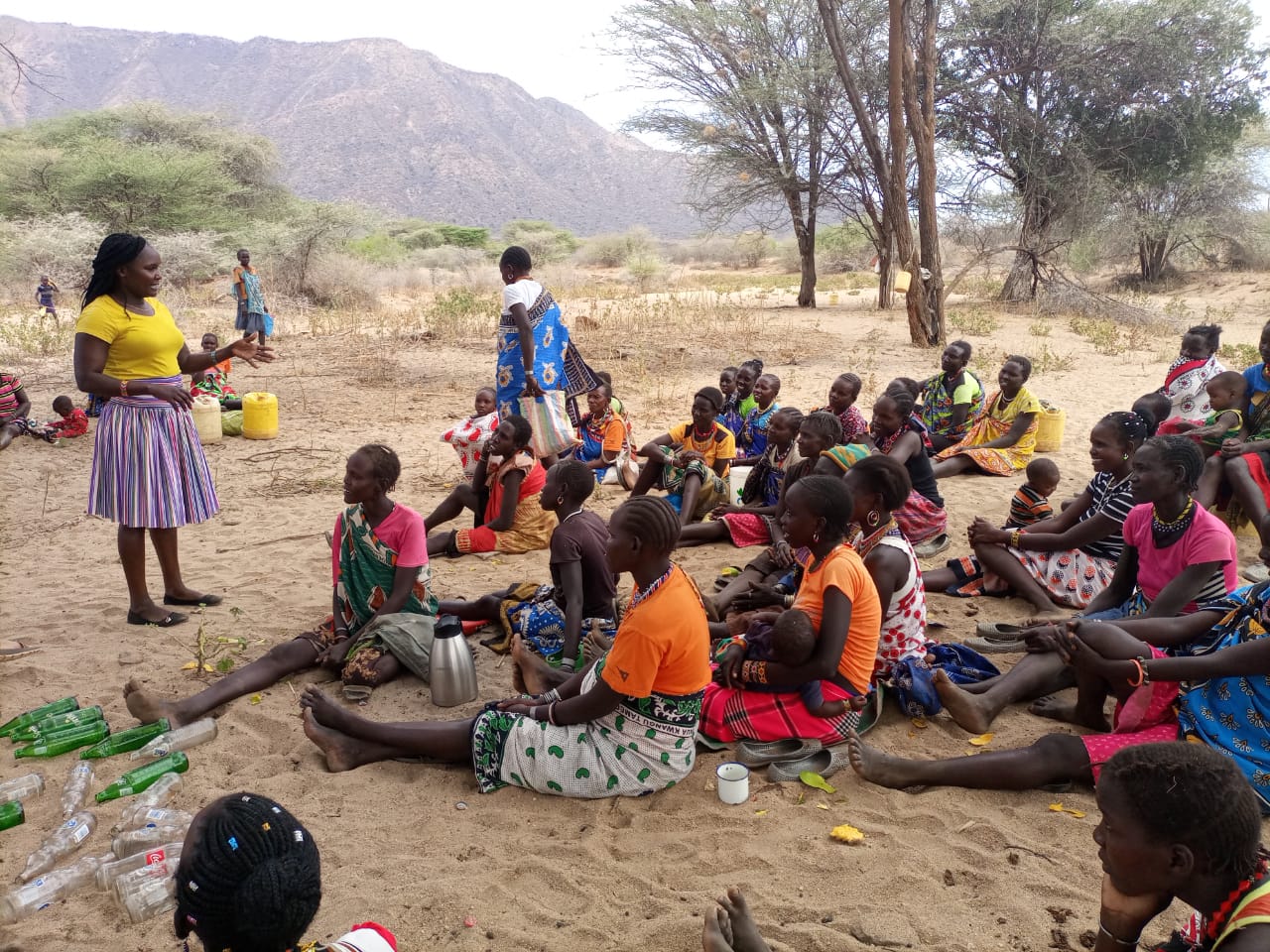 I-Rep Foundation has embarked on training more local surveillance groups on prevention and response to FGM. The Foundation has also been working with anti-FGM champions including survivors, community and religious leaders to advocate for the retention of girls in schools even as communities move in search of water. 
"When drought occurs, it's the women and girls who are most affected as they have to queue day and night to pump water. Girls can also be married off for bride price to help a family survive the drought. To do that, they have to first undergo FGM, " says Ms. Chesang. "We have taken up advocacy for the set-up of mobile schools that are adapted to the pastoralists' way of life so that girls do not miss out on education. When they spend time learning, the risk of undergoing FGM is reduced as an absence from school already raises the alarm for us to act."