UNFPA: Delivering a world where every pregnancy is wanted,
every childbirth is safe and every young person's potential fulfilled.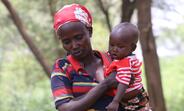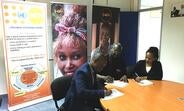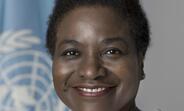 4 October 2017
Dr. Natalia Kanem Appointed UNFPA Executive Director
UNITED NATIONS, New York, 3 October 2017 — Dr. Natalia Kanem was appointed Executive Director of UNFPA, the United Nations Population Fund, today by Secretary-General António Guterres. She holds the rank of United Nations Under-Secretary-General. Dr. Kanem, a Panamanian, is the Fund's fifth Executive Director. She had been
Our world is increasingly unequal. But this inequality is not only about money. It's...
Kenya is part of the global UNFPA-UNICEF Joint Programme on Female Genital Mutilation (...