UNFPA: Delivering a world where every pregnancy is wanted,
every childbirth is safe and every young person's potential fulfilled.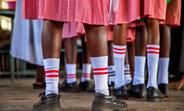 6 February 2018
Joint Statement UNFPA Executive Director Dr. Natalia Kanem UNICEF Executive Director Henrietta H. Fore     International Day of Zero Tolerance for Female Genital Mutilation 6 February 2018  Female genital mutilation is many things: A violent act that causes infection, disease, childbirth complications and even
2 December 2017
Uphold the Right to Health for All to End AIDS by 2030
Statement of UNFPA Executive Director for World AIDS Day 2017 One new HIV infection is one too many – and in 2016 there were 1.8 million. In adopting the Sustainable Development Goals, the international community committed to ending AIDS by 2030. This will only be achieved by ensuring everyone's right to health. This right is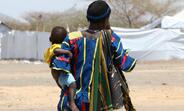 30 November 2017
Commit to ending gender-based violence by 2030
Statement of UNFPA Executive Director Dr. Natalia Kanem for the International Day for the Elimination of Violence against Women November 2017   Rohingya refugees fleeing into Bangladesh have reported horrific stories of sexual violence. One woman, Shakila, said she was raped after being forced to watch the murder of her

Our world is increasingly unequal. But this inequality is not only about money. It's...

Kenya is part of the global UNFPA-UNICEF Joint Programme on Female Genital Mutilation (...
No vacancies currently available