UNFPA: Delivering a world where every pregnancy is wanted,
every childbirth is safe and every young person's potential fulfilled.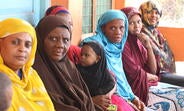 8 March 2018
Protecting reproductive rights of rural women: a pathway to a more equal world
UNFPA Executive Director Dr. Natalia Kanem International Women's Day, 8 March 2018 The economic inequalities plaguing much of the world today are reinforced by many other forms of inequality, including inequalities in sexual and reproductive health. More than 200 million women—many of them poor and living in rural and remote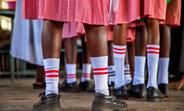 6 February 2018
Joint Statement UNFPA Executive Director Dr. Natalia Kanem UNICEF Executive Director Henrietta H. Fore     International Day of Zero Tolerance for Female Genital Mutilation 6 February 2018  Female genital mutilation is many things: A violent act that causes infection, disease, childbirth complications and even
2 December 2017
Uphold the Right to Health for All to End AIDS by 2030
Statement of UNFPA Executive Director for World AIDS Day 2017 One new HIV infection is one too many – and in 2016 there were 1.8 million. In adopting the Sustainable Development Goals, the international community committed to ending AIDS by 2030. This will only be achieved by ensuring everyone's right to health. This right is

Our world is increasingly unequal. But this inequality is not only about money. It's...

Kenya is part of the global UNFPA-UNICEF Joint Programme on Female Genital Mutilation (...
No vacancies currently available