Ensuring reproductive rights for all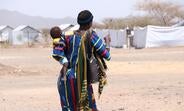 20 June 2018
World Refugee Day - Include All, Empower All
The United Nations' (UN) World Refugee Day is marked annually on June 20th. The day was established by the General Assembly of United Nations for the refugees to pay tribute to the courage, strength, optimism, and resilience of women, girls, men and boys who are forced to flee their homeland under threat of persecution,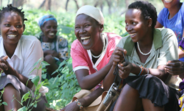 6 June 2018
Achieving Transformative Results - 9th Country Programme Approved
NEW YORK, United States - UNFPA's ninth Kenya Country Programme 2018-2023 was approved by the Executive Board on June 5, 2018 following a compelling statement outlining the Fund's key achievements in the country to date.   Dr. Julitta Onabanjo, UNFPA Regional Director for East and Southern Africa, described UNFPA's notable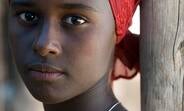 28 May 2018
Celebrating Menstruation, from Menarche to Menopause
On the occasion of the First Regional Menstrual Health Management Symposium on 28-29 May in Johannesburg, South Africa Dr. Julitta Onabanjo, Regional Director, United Nations Population Fund, East and Southern Africa Regional Office, writes on Celebrating Menstruation, from Menarche to Menopause The cycle of poverty is a

Our efforts have significantly contributed to the upholding of our principle of "Leaving...

The overall outcome of the UN Joint Programme on RMNCAH is that, by 2020, ten counties...
Events
No content available
No vacancies currently available