UNFPA: Delivering a world where every pregnancy is wanted,
every childbirth is safe and every young person's potential fulfilled.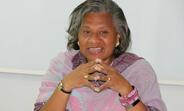 18 April 2017
UNFPA hosts first Africa-China Conference on Population and Development
The Governments of Kenya and China in partnership with the United Nations Population Fund (UNFPA) are hosting the first ever Africa-China conference on Population and Development  to discuss the benefits of population management in Africa and China.   The conference, whose theme is Harnessing the demographic dividend in Africa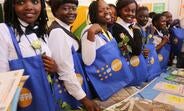 Promoting Youth Sexual Reproductive Health And Rights
Sustainable Development Goals Explained: Good Health and Well-being
In many ways, a 10-year-old girl's life trajectory will be the true test of whether the...