Ensuring rights and choices for all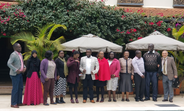 12 September 2018
Kenya Lays Foundation for Minimum Initial Service Package
Nairobi, 03 August 2018 – Kenya experiences cyclic natural disasters and emergencies attributed to natural and man-made triggers.  Natural disasters have included epidemics, droughts, floods, landslides, and human and animal disease outbreaks, among others.     To prevent and mitigate disastrous effects when emergencies and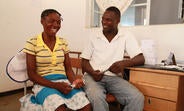 11 July 2018
Family planning is a human right
MESSAGE FOR WORLD POPULATION DAY  Dr. Natalia Kanem, UNFPA Executive Director   ***   Fifty years ago, the world declared that "parents have a basic human right to determine freely and responsibly the number and the spacing of their children," at the United Nations International Conference on Human Rights in Tehran, on 13 May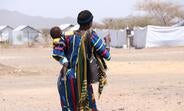 20 June 2018
World Refugee Day - Include All, Empower All
The United Nations' (UN) World Refugee Day is marked annually on June 20th. The day was established by the General Assembly of United Nations for the refugees to pay tribute to the courage, strength, optimism, and resilience of women, girls, men and boys who are forced to flee their homeland under threat of persecution,

Kenya experiences cyclic natural disasters and emergencies attributed to natural and man...

Findings of the GoK/UNFPA 8th Country Programme Evaluation (2014-2018) report...
No vacancies currently available