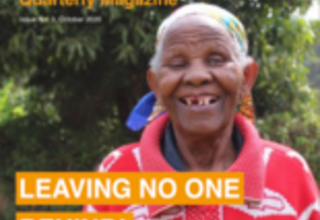 We applaud the Government of Kenya for the tremendous capacity and resilience in efforts to contain the unprecedented Covid-19 pandemic. The experience has been fraught with challenges in an environment of limited past lessons to guide the strategic thrust across health, social and economic platforms. The milestones and results that inspire us today are fruits of unwavering collective hope and collaboration in confr...
A new High-Level Commission of advocates, experts and activists was established today to help commitments to women's health and rights made at the 2019 Nairobi Summit on ICPD25 stay on track, even during COVID-19, which is blocking access to essential services.
A short documentary on the plight of teenage pregnancies in informal settlments like Kibera by Cheryl Chebet
Events
No content available
Vacancies
Background and Rationale: The COVID-19 pandemic has caused tremendous upheaval to health delivery systems around...