Mr. Chatterjee outlines his vision for the UNFPA Kenya office and receives warm support from the UNFPA Kenya staff.
The UNFPA Kenya staff warmly welcomed Mr. Siddharth Chatterjee on his first day of work in Kenya as the new Country Representative.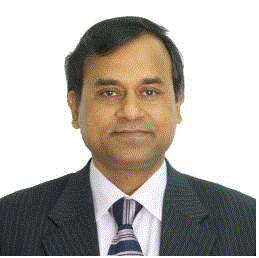 Led by Deputy Representative Ms. Gift Malunga, the UNFPA Kenya staff familiarized Mr. Siddharth Chatterjee, (who prefers being called Sid) with the Kenya Country Office programmes and operations. The KCO staff further expressed their enthusiasm in supporting him in fulfilling his mission in Kenya.
Happy to be in Kenya again, Sid thanked the Kenya staff for their warm welcome and said he looked forward to their support as a team. He encouraged staff members to be involved in problem solving, resource mobilization and advancing UNFPA mandate at every opportunity.
"We as UNFPA Kenya need to be upfront in finding solutions to current challenges and we collectively need to ramp up our efforts to improve the MDG 5 report card," he said. "I urge all of us to come up with viable initiatives that respond to issues and challenges as they arise; and to work in partnership with other partners and agencies."
Kenya is still struggling with high infant and maternal mortality rates and to address this, Sid expressed his interest in combining HPV immunization with maternal health with a focus on the adolescent girl. Kenya has high rates of cervical cancer and the HPV vaccine will prevent it.
"Immunization has a great value in the community and it is a huge opportunity for UNFPA Kenya to get involved in," he said.
Sid also urged the KCO staff to get actively involved in social media and to consistently pass news and messages about reproductive and maternal health.
"Social media is a powerful and influential tool and we here at UNFPA Kenya should take advantage of this tool to advance our mandate." he said.
Sid takes over from Mr. Bouri Jean Victor Sanhouidi, who was the Officer-In-Charge from September 2013 to March 2014.
Sid was appointed as the UNFPA Representative for Kenya with effect from 10 April 2014. 
Before joining UNFPA, he was the Chief Diplomat and Head of Strategic Partnerships at the 
International Federation of Red Cross and Red Crescent Societies (IFRC) based in Geneva since June 2011. 
Prior to the IFRC he served in the United Nations since January 1997. 
From 2009 to 2010, he was Regional Director for the Middle East, Europe and Central Asian Republics at the United Nations Office for Project Services. From 2007 to 2009, he was Chief of Staff to the Special Representative of the Secretary General for the UN Mission in Iraq based in Baghdad, Iraq. He has also served in leadership positions in UNICEF Somalia, South Sudan, Sudan (Darfur), Indonesia and with the UN Peace Keeping Operations in Bosnia and Herzegovina and Iraqi Kurdistan. 
Before joining the UN he was a career officer in the Special Forces of the Indian Army. 
He has written extensively on a range of humanitarian and social issues in a variety of journals such as CNN, Al Jazeera, Forbes, the Guardian, the Huffington Post, Reuters, the Global Observatory, the Inter Press Service as well as some mainstream Indian journals. 
He was a keynote speaker on child soldiers at a TED x event in Spain. 
He has a Master in Public Policy from the Woodrow Wilson School for Public and International Affairs at Princeton University, USA, and a Bachelor of Sciences from the National Defence Academy in India. 
Sid is married and they have a son.